Sunday, August 28, 2011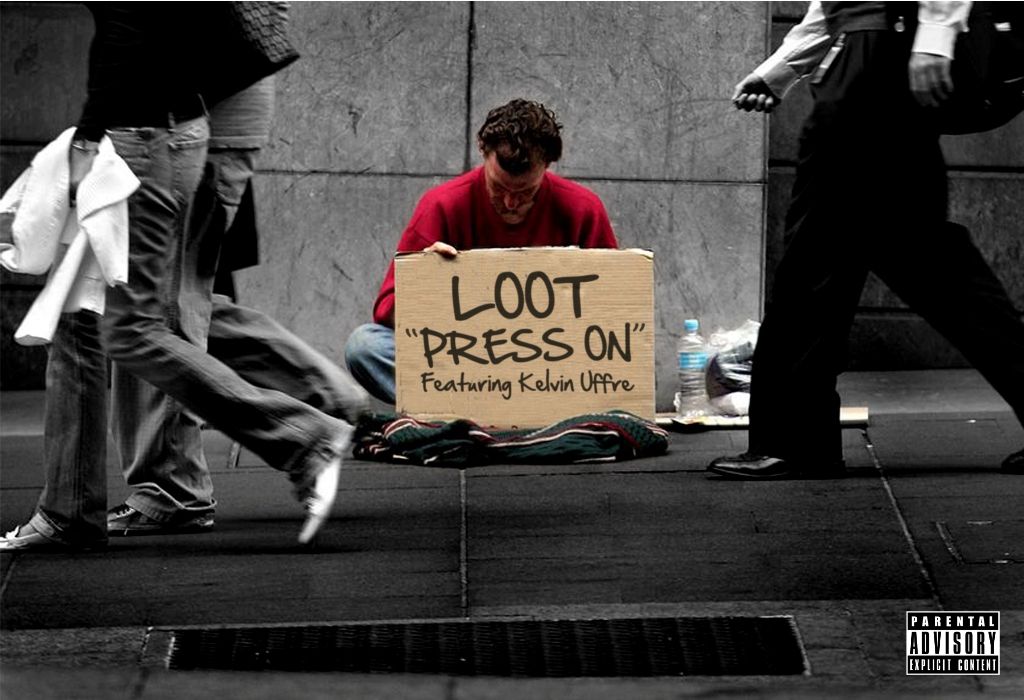 LOOT
ft
KELVIN UFFRE
"PRESS ON"
(Clean/Dirty/Instru/Acca)
While his name is synonymous with money and plundering riches, LOOT is out to show that he has something special. A truly, gifted artist one of his many talents is his ability to craft songs-not just throw some rhymes together over a hot track and call it a day. He also has an amazing stage show complete with a live band. Although he is a new artist, he's been perfecting his performance by doing his thing at legendary venues and conferences; Apollo, Hot 97's showcase at S.O.B.'s, Joe's Pub, SXSW, and Winter Music Conference to name a few. LOOT is currently preparing to release his new single "Press On" and completing his debut project.
"Press On" is an inspirational, anthem that relates to anyone that has faced a challenging moment in their life. As the haunting, guitar riffs throughout the song, LOOT's vocals punch holes in the chorus and bring you right back to the sweet spot in the beat making the most underground hip hop head rock out. LOOT most recently released a cross-regional hit featuring Mr. F.A.B. entitled "Mad World", "Almost Famous" produced by Grammy Award winner Devo Springstein, and "Contagious" produced by hip-hop heavyweight Needlz. However, "Press On" shows the evolution of LOOT's sound and his growth as an artist. It is now available on iTunes and other digital retail outlets.
"Press On" (feat. Kelvin Uffre)
Stay tuned for more news on LOOT!
follow LOOT on twitter @lootgetyousome